Parkers
car accident repairs
TEL: 0116 232 4999
151 Scudamore Road
Braunstone Frith
Leicester LE3 1UQ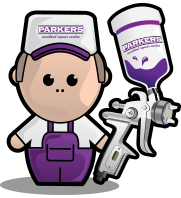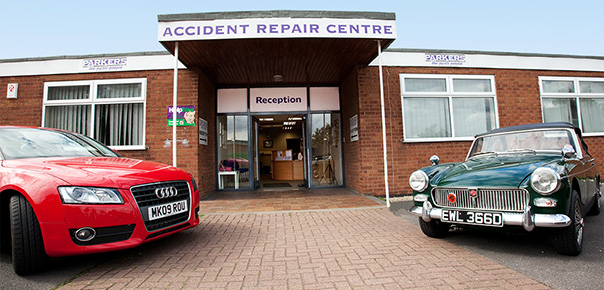 Parkers are the leading crash repair specialists and car accident repairers in Leicester
Insurer approved for all types of car body repair and vehicle damage, we provide free quotes and can have your vehicle repaired in our professional bodyshop so you're back on the road quickly and safely.
Established in 1924, we are a family run business currently in its fourth generation. Our team of 21 dedicated staff are all committed to offering our customers the very best care throughout the repair process.
We're CARS QA accredited to British Standards BS10125 so that you can be completely sure of our safety and reliability, and we offer highly competitive rates, whether you're a one off customer or a large fleet operator.
Call in to Reception for a free body repair quote, or contact a member of our dedicated customer services team on 0116 232 4999.
Parkers Accident Repairs are your accident emergency service.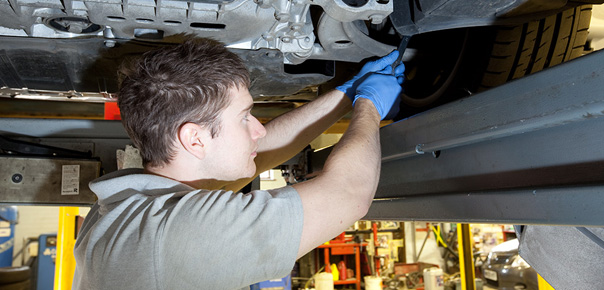 Bodyshop services
Vehicle repair today is characterised by ever increasing safety and technology requirements. Parkers believe that investing in our people, technology and equipment allows us to keep ahead of the game, and always provide you, our customer, with the safest and highest quality of repair.
Some of the technology in use within the workshop includes:
• Laser controlled four wheel alignment systems
• Computerised measurement and pulling jigs
• Industrial quality welders
In addition, all our staff are highly trained and fully accredited to either or both of the following:
• NVQ (National Vocational Qualifications)
• ATA (Automotive Technician Accreditation)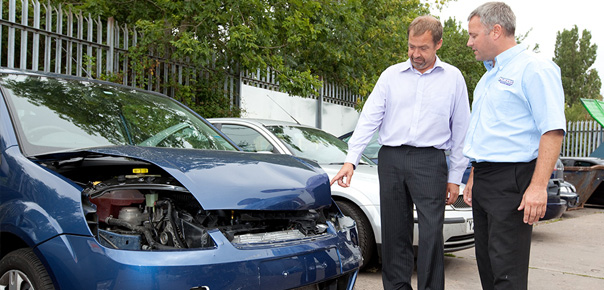 Driver services
Having a car accident is not a pleasant experience. We at Parkers understand that, and try to help you through the subsequent repair process as much as possbile. We pride ourselves on being a bodyshop that works for all our customers, not just insurance companies.
During your first visit to us, one of our highly qualified vehicle damage assesors will inspect your car, and provide you with an indication of the scale of the work required. We can liase completely with your insurance company for you should you wish, or let you have a quote and deal with everything yourself.
Throughout the repair process, our customer service staff are on hand to answer any questions.
As a CARS QA accredited bodyshop you can be absolutely sure that safety and reliability are our number one concerns, and we are audited both internally and independently to extremely strict criteria on a regular basis to ensure this
Call in and talk to us for a free bodywork quote, or click on CONTACT US to get in touch - You and your vehicle could not be in safer hands.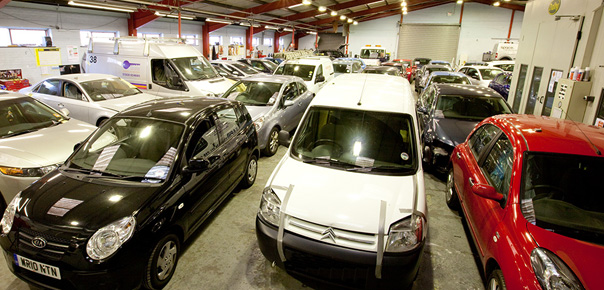 Fleet services
The key staff at Parkers are all vastly experienced bodyshop professionals who understand well that in this industry, we have an obligation to provide the best possible service not just to each and every driver, but also to insurance companies and fleet operators.
Our state of the art bodyshop is designed specifically to cater to the needs of business customers, and we can generate substantial savings for you no matter what size your fleet, from just a couple of vehicles up to several hundred cars and vans.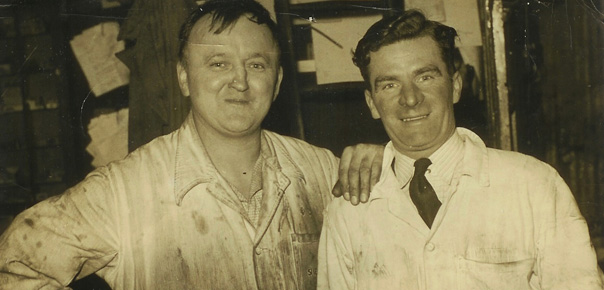 Established in 1924 by Joseph Parker the company has grown from strength to strength over the last 86 years. Now employing over 250 people in 21 different locations covering the Midlands and the East of England, the business is now enjoying its fourth generation of continued growth and success across the motor industry.
In 2004 we relocated to a brand new accident repair centre covering 15,000 square feet. With the close partnership of Sikkens and Dalby ovens we were able come up with a very workable and fast turn around facility. All together we invested over £800,000 in the site. Two key features are a wide roadway in the centre of the shops (which ensures no hold ups moving vehicles around) and making the second paint oven a light commercial oven capable of taking the largest long wheel base and high roof van, a must for any facility wishing to offer a full service to the fleet market.
Why not check out our profile on FACEBOOK.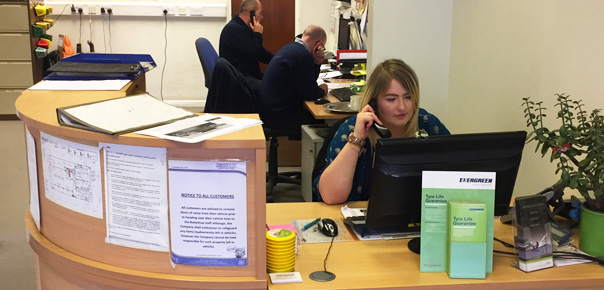 Please fill out the form below and one of our dedicated sales representatives will contact you as soon as possible.
Copyright Parkers Accident Repair Centre 2017. All Rights Reserved.